Bone Honey is a collection of poems published by Club Soft Things of Portland, Oregon. Bone Honey aligns itself within the highest femme queer canon, prioritizing above all else aesthetic, fashion, the arts and feminine self-expression.
"Bone Honey is a set of myrrh-kissed test strips, where the reader lingers on the sensory words, including "beet jam," "flower water," "navy beans," "silt and fish scales" and "dried tobacco leaves," among a shopping list of others."
- Andrew Jankowski, Oregon Arts Watch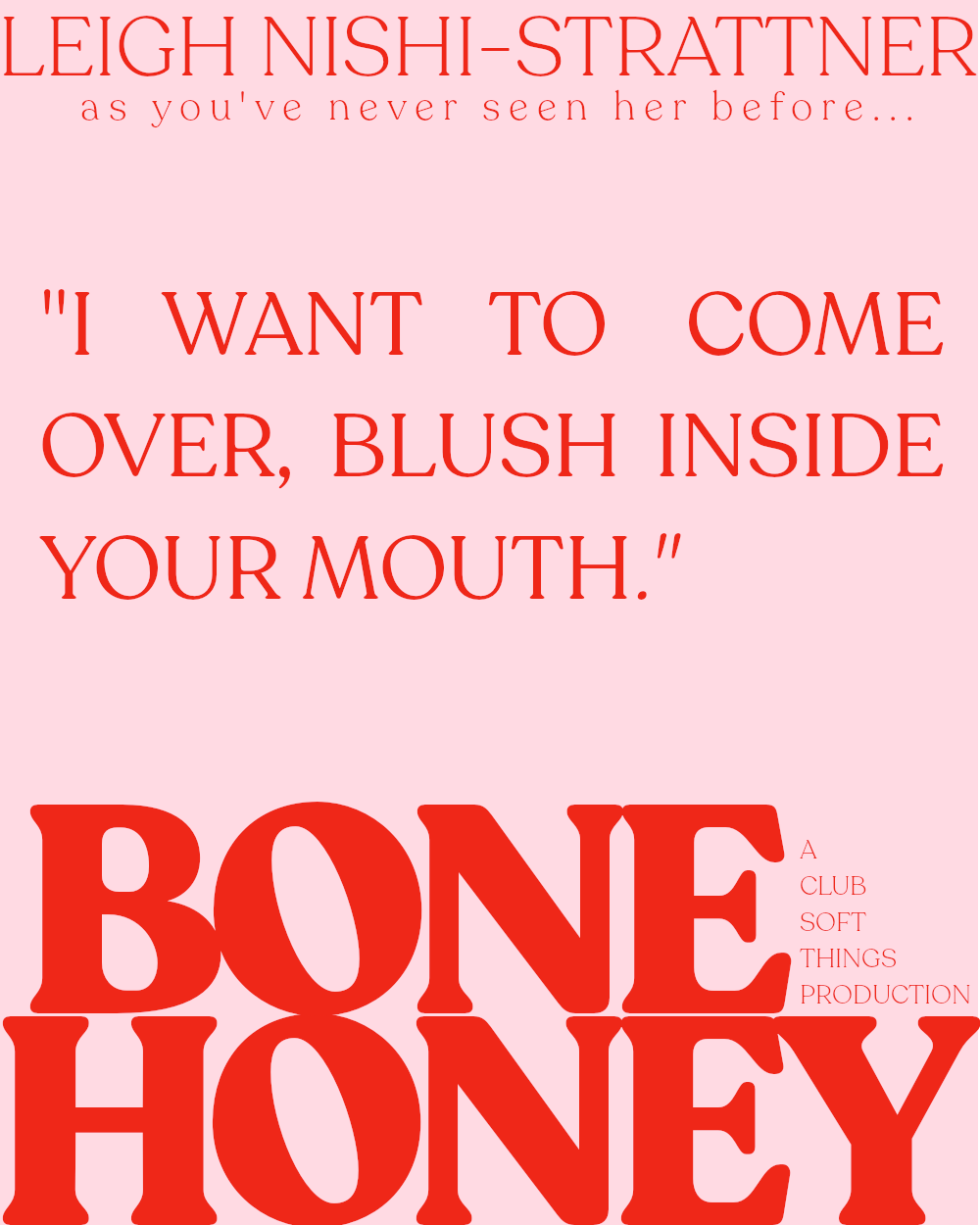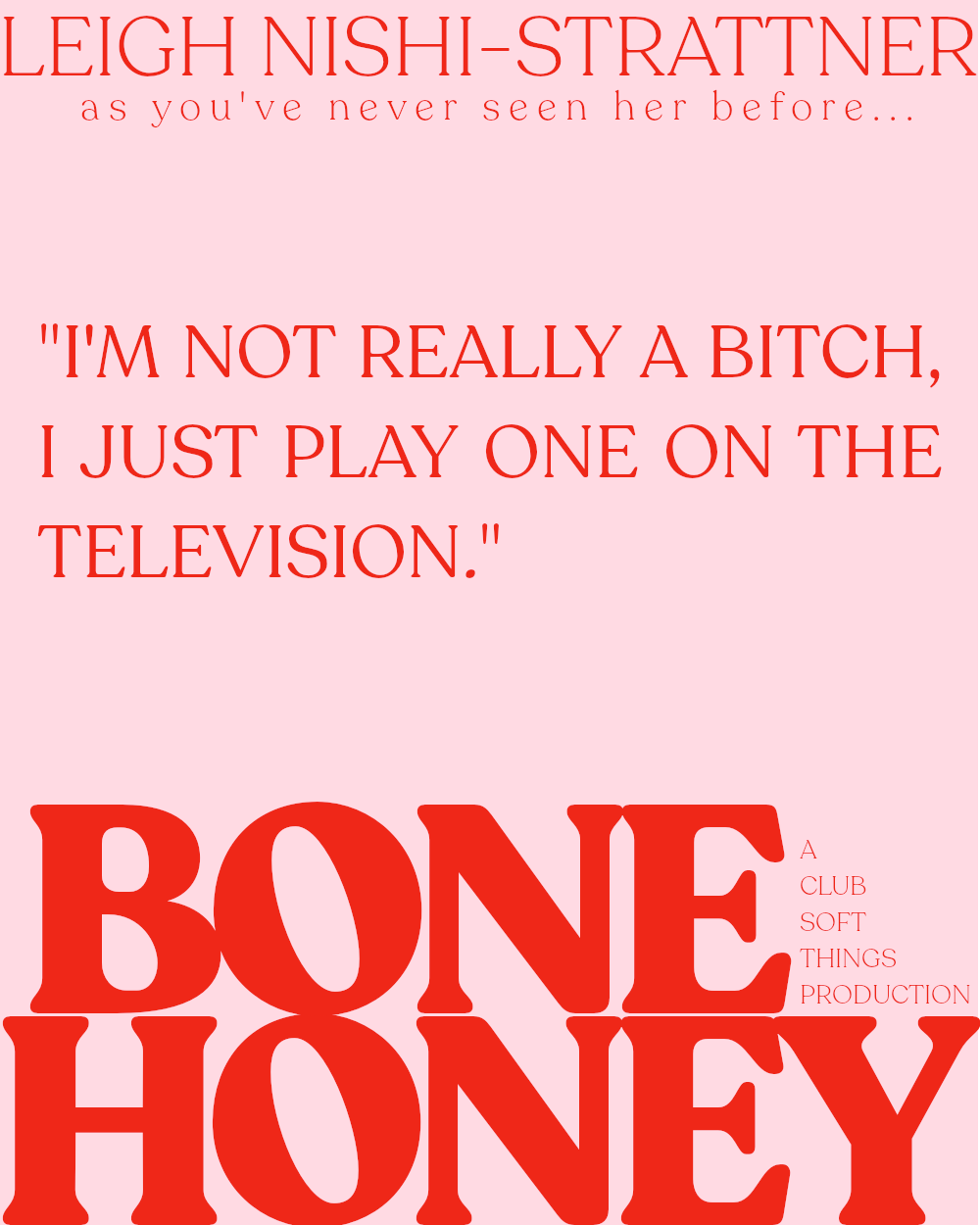 "Working with Leigh was sweet, because I got to know her outside the clubs and the scene, which has its place in our social scheme, but you don't talk poems at the club. You don't get so deep. Her work is juicy, and it's fun, and it's raw, and it's some of the most honest words she's so kindly offered us."
- Gary Gamza, Club Soft Things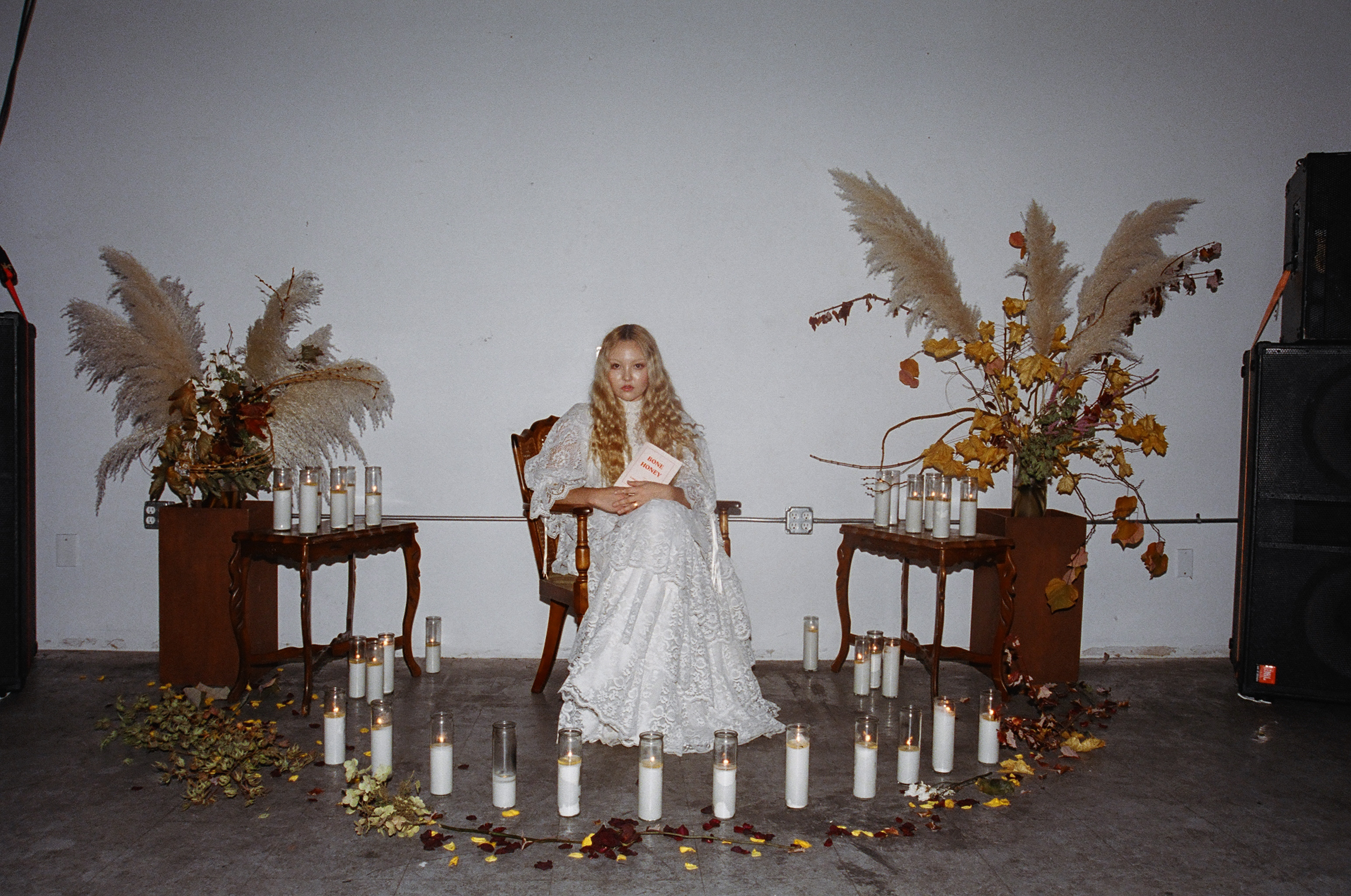 click here to buy a copy.